Area Information
You've got the best of both worlds when you live at Three Creeks. You're in the country – near a beautiful recreational lake – and you have all the privacy and perks that go along with a resort-like atmosphere. Still, you're never far from the educational and shopping facilities of Bell County's major towns and cities.
Three Creeks is located in the Belton Independent School District, one of the area's most sought-after school systems. Belton High School, competing in class 5-A, produces champions in academics and athletics. Other nearby school districts include Salado, Killeen, and Temple ISD's.
Nearby institutions of higher learning include Central Texas College and Texas A&M – Central Texas at Killeen, Temple College and the Texas A&M School of Medicine at Temple, and the University of Mary-Hardin Baylor at Belton.
Area shopping opportunities are some of the best in Texas. Start with the short drive to Salado where you'll find what is perhaps the state's most famous antique stores and boutiques. Killeen and Temple both feature regional shopping malls, and all the big-box stores have multiple locations within a few minutes' drive.
In the mood for some fine dining? Try downtown Temple's burgeoning restaurant district with Central Texas' most revered steakhouse – plus Italian and Japanese cuisines. Salado, Belton and Killeen feature many additional establishments with plenty of local flavor, plus virtually every major restaurant chain – and all within about twenty miles.
Bell County is home to some of Texas' most renowned medical facilities including the giant Scott & White complex in Temple — with satellite locations in Belton and Killeen. Temple also is home to the King's Daughters Clinic and many smaller medical establishments. Killeen is home to Metroplex Hospital, part of the Seventh Day Adventists medical system. For military folks, Darnell Army Community Hospital is located on post at Fort Hood, and Temple is home to the Olin E. Teague Veteran's Center.
If you need to travel, don't worry! You can get anywhere from here! The Killeen-Fort Hood Regional Airport features jet service to Dallas-Fort Worth Airport and Houston's Bush Intercontinental Airport with connections to destinations around the world. And Temple's 1910 fully restored depot is still a working Amtrak station served by the Texas Eagle.
But why not hang around Bell County—and take advantage of all the fun things do in the immediate area? The Bell County Museum in Belton features exhibits ranging from the life and times of Miriam A. "Ma" Ferguson – Texas's first women governor — to archeological digs. Temple's Railroad and Heritage Museum, located in the historic depot, details the history of the area through trains. Other museums are located at Fort Hood, on the UMHB campus, and in downtown Temple. And don't forget the Waco Zoo and Baylor museums are just to the north and Austin's Sixth Street entertainment district and the State Capitol are just to the south.
 Area Maps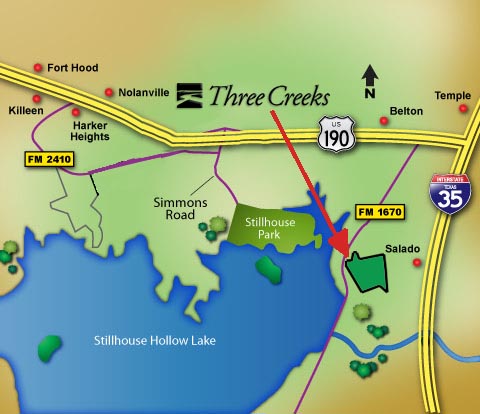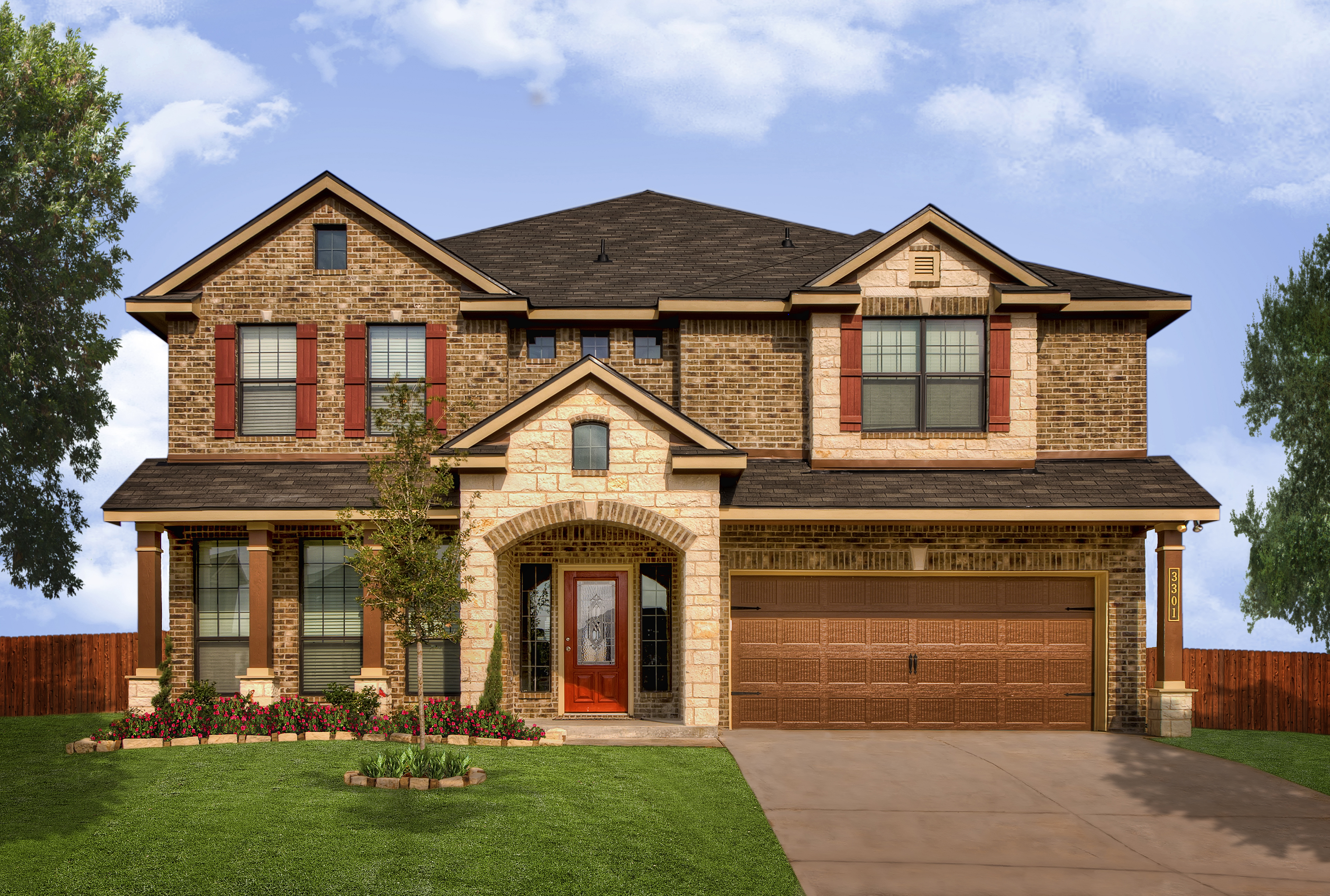 Click to view our featured builders here in Three Creeks.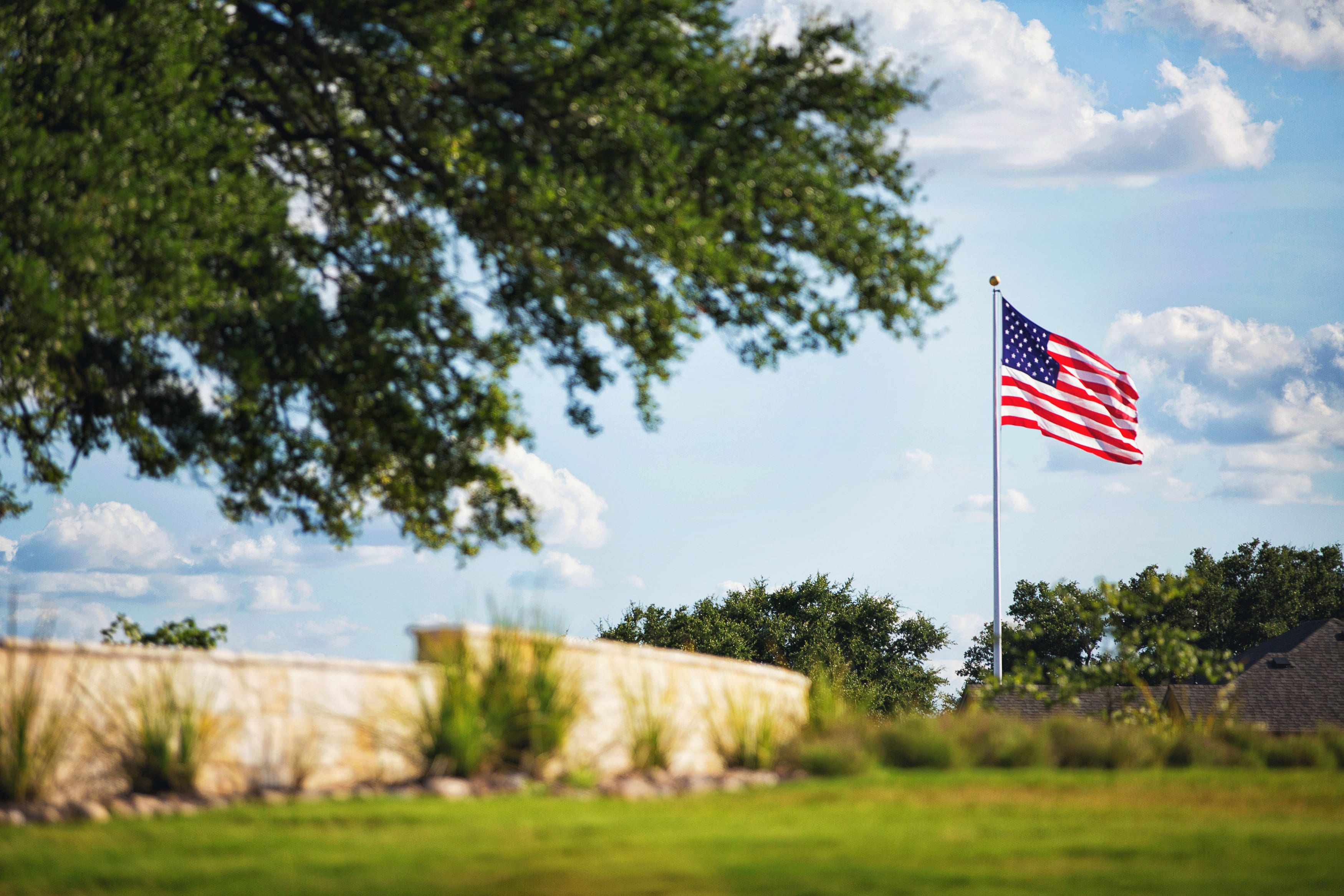 Large spacious lots are available for custom built homes. Click above to view available lots and view our system of trails and paths.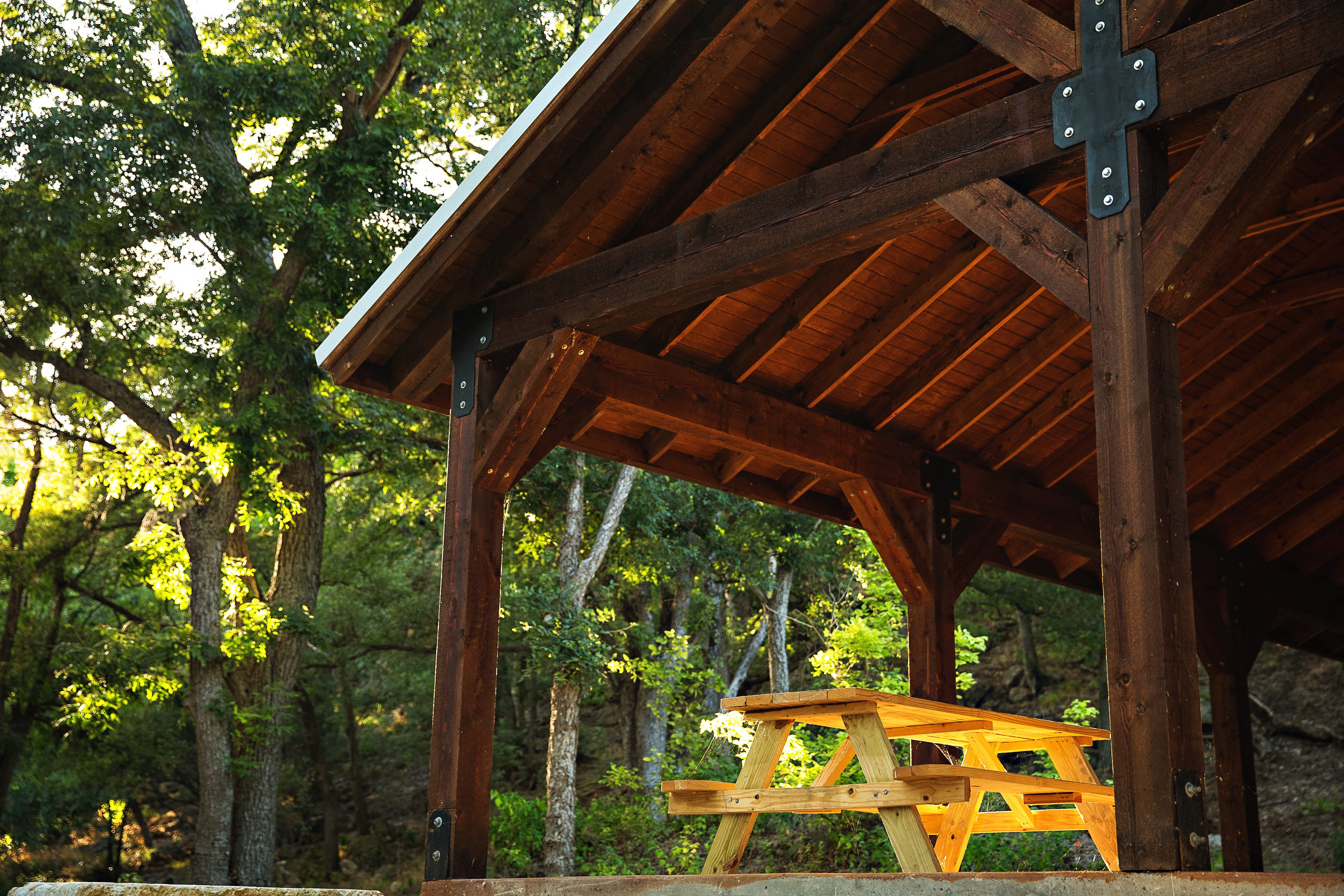 Located near Stillhouse Hollow Lake and minutes from Lake Belton, Three Creeks offers a wealth of outdoor activities within reach.